Building Dreams.... Creating Opportunities





Lafayette Community,
We would like for you to volunteer your personal story to the KC Beacon which is continuing their articles on Missouri Workshops. 
Send a copy of your letter/email, or a summary of your conversation, to:  kgregor@lafayetteindustries.com
Background:
Lafayette is proud to be a participant in Missouri's Extended Employment Sheltered Workshop Program (EESWP). Since 1976, Lafayette has provided employment, vocational training, trained staff supports, and a safe, secure work place for men and women on the Intellectual and Developmental Disability Spectrum (IDD), as well as to those individuals with other significant mental health and physical diagnosis. Lafayette  provides this under a Fair Labor Standards (FLSA) Section 14c certification from the United States Department of Labor. This certificate allows us to create a variety of work platforms and supports to meet the varied needs of our employees, and to customize our wages on a commensurate sliding scale. That scale moves and "slides" according to the productive abilities of each individual.
Men and women have honed their skills with us for more than 45 years with some moving on to jobs in the community and others building a successful career right here.
Despite this long history of successes, Commensurate Wage, Facility Based Employment, and FLSA Section 14c Certificates  continue to be under scrutiny nationally. Earlier this month Rhode Island became the 14th state to end this employment opportunity either immediately or to begin a phasing out process. Several Federal pieces of legislation seek to end 14c Certificates or to provide funding for states to end these programs on a state by state basis.
There have also been continued media attacks on these programs. These attacks range from condemning extended employment and sheltered work as demeaning, even describing the work spaces as dark and unfeeling, to claiming that individuals are unfairly paid. Because we employ hundreds of individuals with a disability diagnosis, some claim that our buildings and programs are a form of segregation.
The most recent of these articles comes from ProPublica.  ProPublica has also offered an opportunity to respond and to tell your own individual story. https://www.propublica.org/getinvolved/help-us-learn-about-sheltered-workshops-in-missouri#1357887
I would ask each of you to consider taking this opportunity to tell your story. Explain what this employment opportunity—CHOICE–means to you and to your family. Brag about your successes, explain your struggles. This debate is about educating everyone to the realities of real world experience.
A word of caution— always be truthful and direct, but realize that interviews and questionnaires can be edited, so please also choose your words thoughtfully.
I am attaching the letter written to the KC Beacon by our Workshop Association editor, a professional journalist who has worked with us for 2 decades. Amazing letter from someone who does not have a child with a "disability".
Please reach out to me with questions, concerns, or comments. And please notify me if you choose to participate in this survey.
Rob Libera
CEO/Executive Director
Lafayette Industries
179 Gaywood Drive
Manchester, Mo  63021
(636) 227-5666 Ext. 1101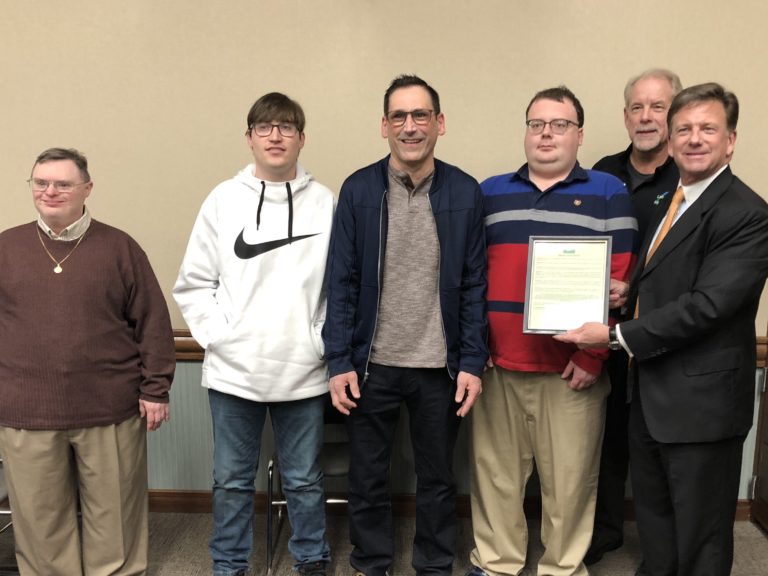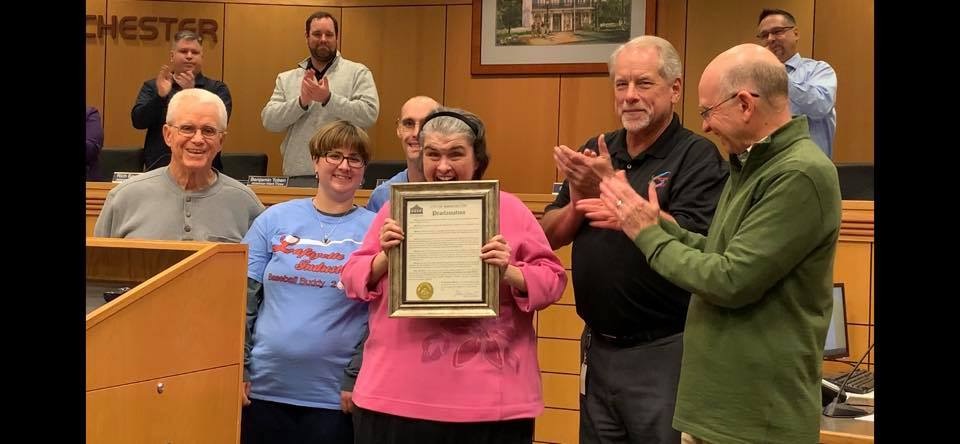 We are delighted County Executive Dr. Sam Page visited Lafayette West as a guest of the Productive Living Board. 
Here is a link the video on Facebook; like and share with your family and friends. 
October is National Disability Employment Awareness Month and at Lafayette Industries we have the Right Talent, Right Now-Right Here!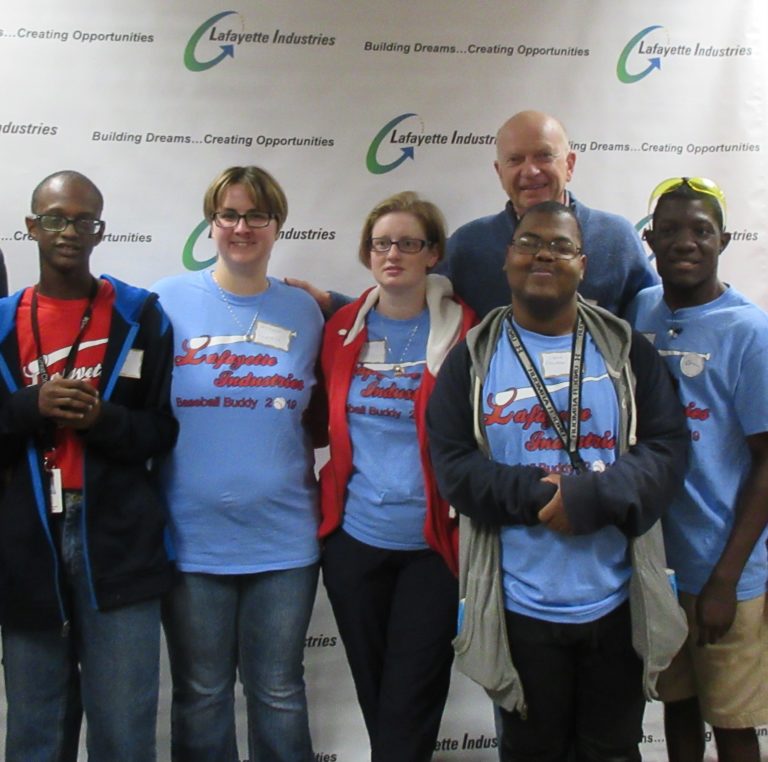 On October 4th, 2019 we hosted a "Thank You" breakfast for the many companies whose business ensures meaningful, productive and full-time employment for over 400 adults with developmental disabilities. 
Manchester Mayor Mike Clement was among the many supporters who stopped by!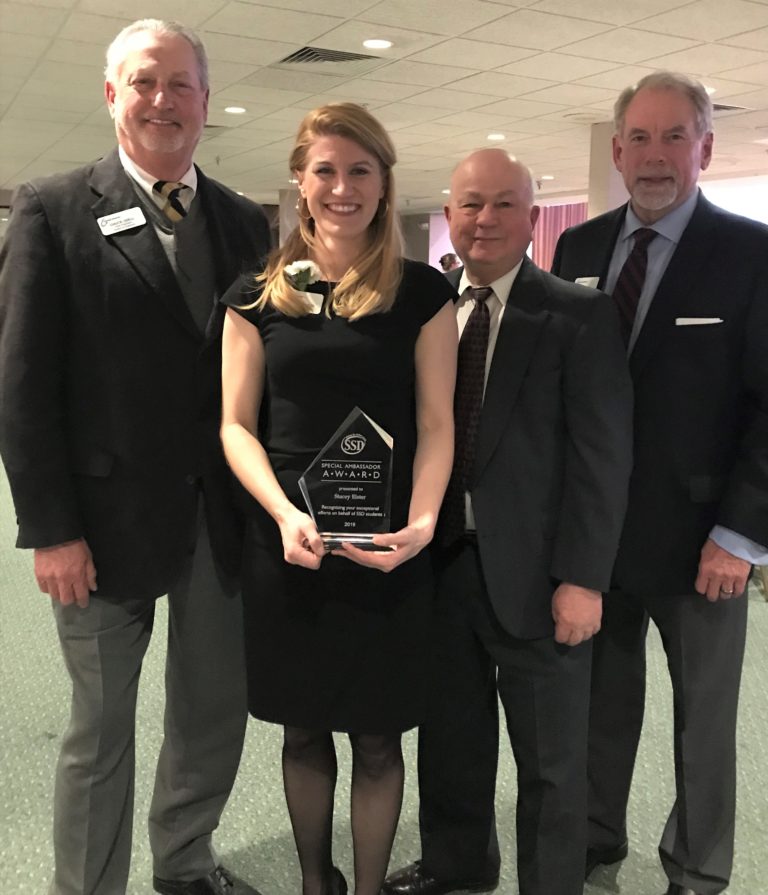 SSD 2019 Special Ambassador Award Winner
The Special Ambassador Award is the highest recognition given by SSD. The award is presented to organizations and community members who demonstrate an extraordinary commitment to the District's students and staff. Stacey Elster, Director of Programs at Lafayette Industries, was honored as a 2019 Special Ambassador.
179 Gaywood Drive
Manchester, MO 63021
636-227-5666
Copyright 2021 Lafayette Industries. All Rights Reserved