Lafayette Industries is closely tracking the Covid-19 situation.
Lafayette has not experienced any instances of Covid-19; all measures are precautionary.
Lafayette's Current Standard Health Habits and Procedures
Our standard health and safety protocols already cover all CDC recommendations.
Wash hands with soap and water before and after every break, lunch, and after using the restroom.
The restrooms have hands free faucets and hand dryers and automatic flushes on toilets and urinals.
We have hand sanitizer dispensing stations at locations in the workshop that our employees use throughout the day.
We do not "handshake" and we have abandoned "fist bumps".
Our lunch room tables, chairs, commonly used surfaces and restrooms are cleaned and sanitized on a daily basis.
As is our standard procedure we tell people not to come to work if they are sick.
You must be fever-free for 24 hours without use of fever-reducing medications before returning to work.
As per our policy in our handbook, touching or hugging of fellow employees is not permitted.
As per our policy all employees are expected to manage good personal hygiene.
All employees will be given a final dose of hand sanitizer as they leave to go home.
Lafayette is in the position to be able to collect best practices from many sources: agencies, businesses, schools etc.  This provides us with the opportunity to keep up on new precautionary measures as they arise.

If you have any questions or concerns, you can also call the St. Louis County Department of Public Health 24 hr. hotline at 314-615-2660 or Missouri Departmant of Health and Senior Services 24 hr. hotline at 877-435-8411.
Out of an abundance of caution we are asking our partners who support individuals outside of the workday to closely monitor their situation ensuring that extra precautions are taken to promote hygiene, cleanliness and health of individuals.  We understand that some behavior is difficult to manage but if someone is ill or not using common cleanliness protocols we assume that they will be kept home.  If an individual showing symptoms of illness or visibly lacking acceptable personal hygiene arrives at Lafayette you will be contacted and expected to promptly pick up your loved one.   Please ensure that Lafayette has accurate and up to date contact information.
Thank you for your cooperation during this situation.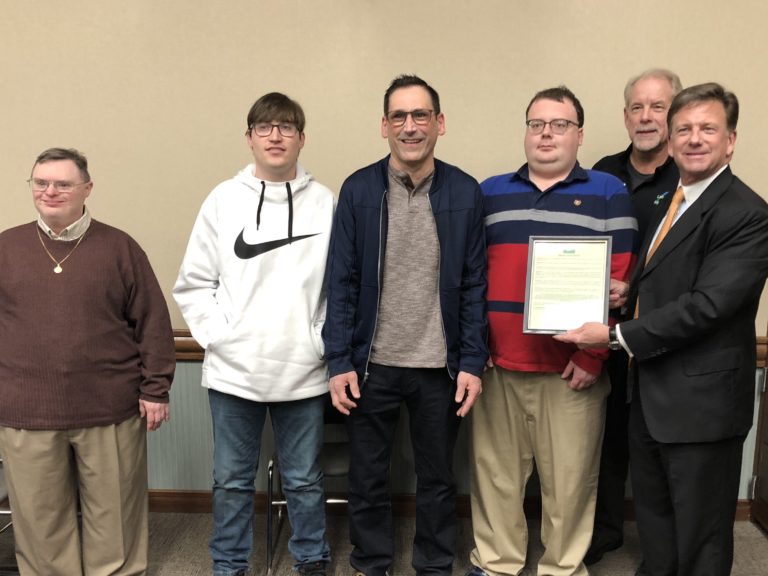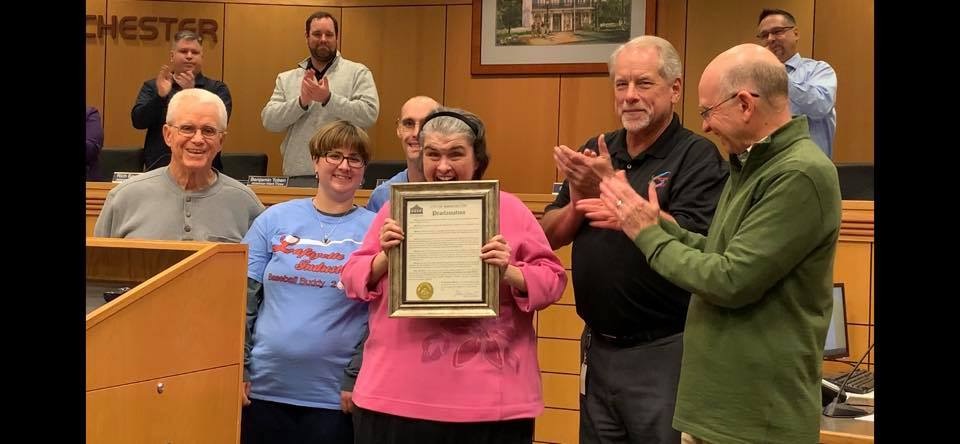 We are delighted County Executive Dr. Sam Page visited Lafayette West as a guest of the Productive Living Board. 
Here is a link the video on Facebook; like and share with your family and friends. 
October is National Disability Employment Awareness Month and at Lafayette Industries we have the Right Talent, Right Now-Right Here!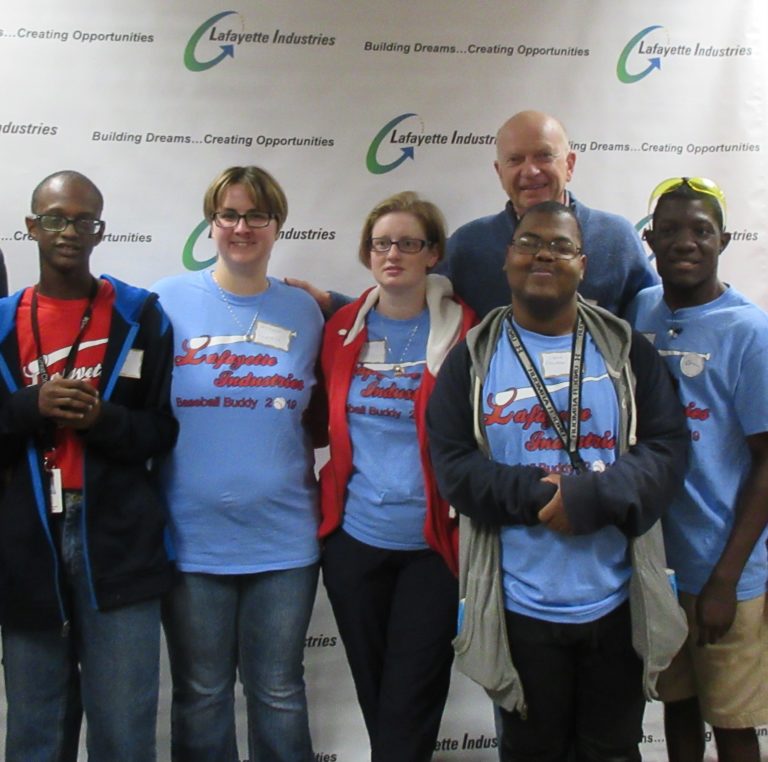 On October 4th, 2019 we hosted a "Thank You" breakfast for the many companies whose business ensures meaningful, productive and full-time employment for over 400 adults with developmental disabilities. 
Manchester Mayor Mike Clement was among the many supporters who stopped by!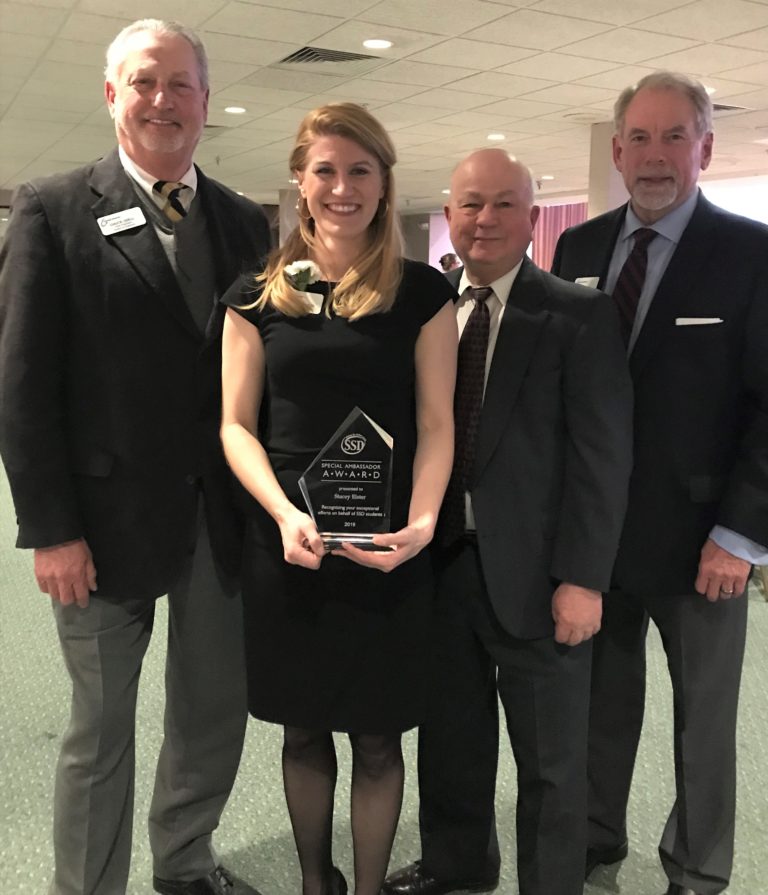 SSD 2019 Special Ambassador Award Winner
The Special Ambassador Award is the highest recognition given by SSD. The award is presented to organizations and community members who demonstrate an extraordinary commitment to the District's students and staff. Stacey Elster, Director of Programs at Lafayette Industries, was honored as a 2019 Special Ambassador.